Yesterday, I found myself in a discussion over the
Black Lives Matter
and
Say Her Name
movement and the "disruption" by protesters at Netroots Nation. My initial research on the matter took me to this
Times article
that painted the event as an onslaught of chants, boos, and questions that presidential candidates Bernie Sanders and Martin O'Malley couldn't get through.
Thankfully, I dug a little deeper. You can see a video the protesters' takeover of the event
here
(starting at 19:38).
"It really boils down to the fight for black and brown lives," one of the women says. "It really boils down to not what you have done, but what you will do. What will you do to stop police unions battering our names after their law enforcement kills us? I want to hear concrete actions."
O'Malley opened up his response on a statement regarding "all of the lives that have been lost to violence," which was met by angry and persistent shouts from the protesters.
"Do not generalize this shit!" one of them yelled.
O'Malley finally answered that all police departments should be required to report police shootings and discourtesy and brutality complaints. He also said that all police departments should have civilian review boards and that they should be staffed. As president, O'Malley said he'd be rolling out a criminal justice reform package. However, he fumbled in his closing statement, "Black lives matter, White lives matter. All lives matter."
Someone shouted back, "The system is set is up for white people. We don't need to hear that [...]. We already know white lives matter. [...]on black people, on brown people, on immigrants, on trans people. We want to hear that[...]!"
At that point, O'Malley's time was up and he left the stage.
When Bernie Sanders
took the stage
, he requested the opportunity to talk before addressing questions. However, his speech on right-wing controlled media and income inequality was interrupted by chants of "say her name" and insistent shouts that he address "black lives."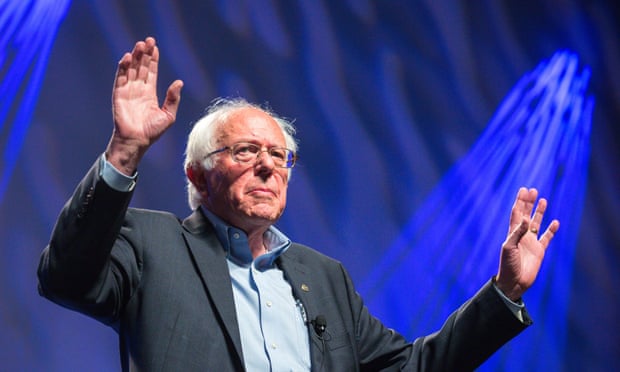 Bernie Sanders continued his speech, and the protesters continued their yells and chanting. After sitting down, Sanders addressed the question of racial injustice by saying, "Black people are dying in this country because we have a criminal justice system that is out of control, because we have a system in which over 50% of young African American kids are unemployed, are out in the streets, and where we have right now - it is estimated that a black male baby born today stands a 1 in 4 chance of ending up in the criminal justice system."
Protesters shouted, "What are you going to do about that?"
"I'll tell you what we're gonna do!" Sanders shouted back. "We're going to transform economics in America so that we create millions of decent paying jobs. We're going to make public colleges and universities tuition free. We're going to raise the minimum wage to a living wage. We're going to transform our trade policy so corporate America invests in this country and not low income countries around the world. That's some of what we're gonna do."
Protesters continued to shout, asking for specific proposals.
"For a start," Sanders said. "You create an economy where people have decent jobs at decent wages, and that's why we are talking about a trillion dollar program to create thirteen million jobs rebuilding our crumbling infrastructure. That's number one."
The shouts from protesters died down as Sanders finally spoke on criminal justice reform.
"Number two, when you talk about the criminal justice system, we need fundamental reform in police departments all over this country. I was the mayor of the city of Burlington. And what we moved toward was community policing. Where police officers are part of the community and not seen as an oppressive force. We've got to do that as well."
Protesters took up shouting again.
At the end of it all, it's hard to say which candidate, if either, satisfied the crowd.
Supporters of Bernie Sanders are quick to point out his
civil rights record
, having led sit-ins against segregation and marching with Martin Luther King Jr. on Washington. But what those supporters fail to grasp is what Bernie did
fifty years ago
does not address the issues of today.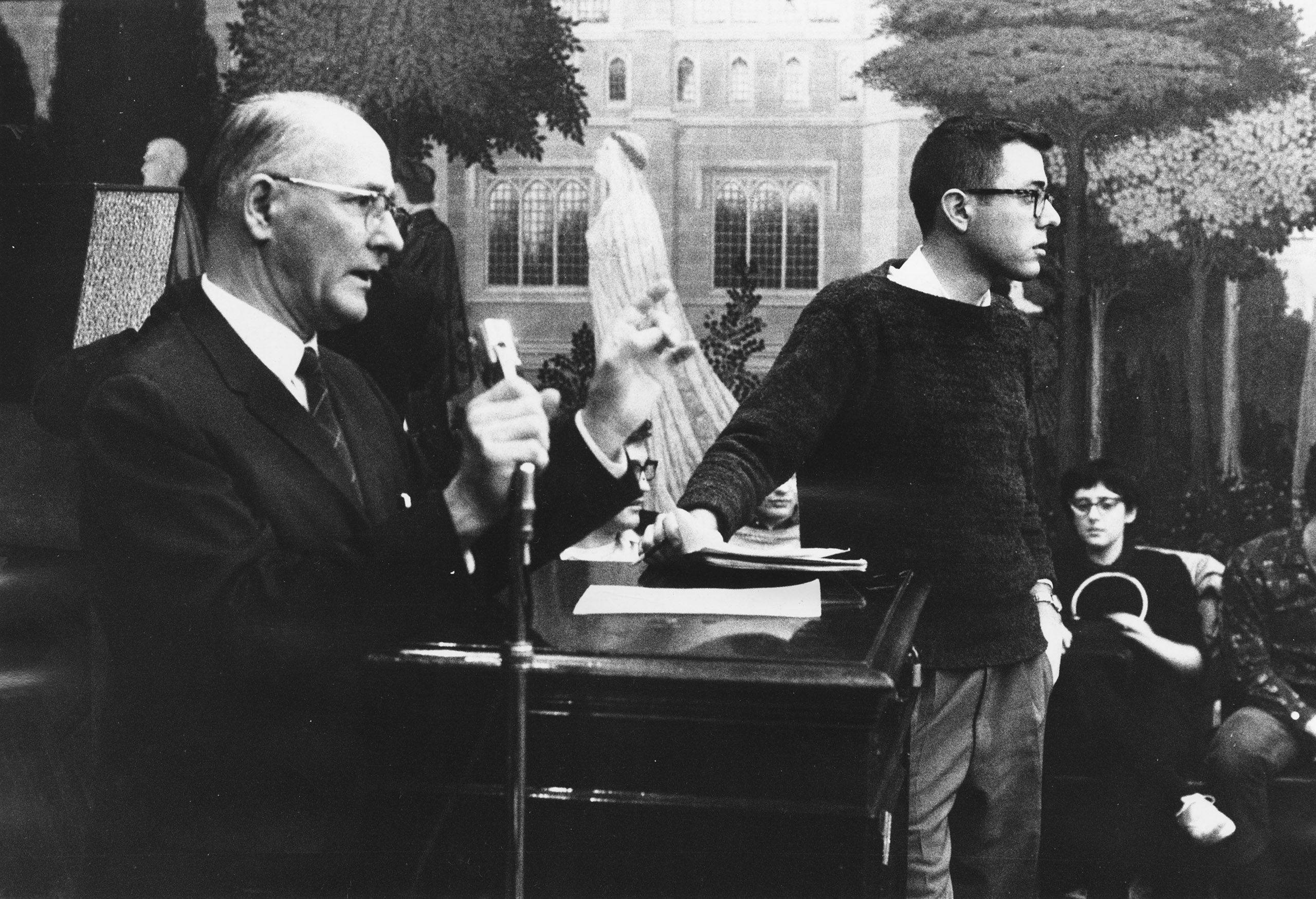 How does witnessing King's "I have a Dream" speech provide concrete plans for what Bernie will do regarding the injustice of Eric Garner who was
strangled to death
by an illegal choke hold performed by police officers? How does it speak to Walter Scott who was fired upon
eight times
while running away from a police officer? How does it speak to Sandra Bland who was pulled over for failing to signal while changing lanes and later
found dead
in a jail cell?
It doesn't. And continuing to flaunt it as though it does only
upsets
the African American community that we would love to see take up Bernie's banner.
Most African Americans who know of Bernie Sanders also know he marched with Martin Luther King Jr. They don't care. Or perhaps, more accurately, they do. They want to know if he's willing to take the civil activism he showed fifty years ago and revitalize it today.
His speech at Netroots Nation wasn't promising. Though I can respect Bernie's desire to avoid
phraseology
, reiterating his usual speech on income inequality and speaking to its effect on minorities does not go far enough to address the issues the black community wants addressed. At Netroots Nation, the discussion on immigration shifted to college affordability, and Bernie's talk ended to chants of "stop deportation."
Bernie's message that is said to be for all Americans is
falling flat
with minorities. If he wants their vote, he's going to have to address the issues important to them. And current Bernie Sanders supporters need to be
understanding
in the voice minority groups are asking for.
The fact is, we are all frustrated. The reason Bernie Sanders has been so popular is because he speaks to a majority of the American people who are tired of being beat down by large corporations and billionaires who corrupt our political system. We want our voice heard, and Bernie has given us a voice. Is it so wrong for Immigrants and African Americans to call on Bernie to be their voice too?
Many Bernie Sanders supporters have criticized the Black Lives Matter movement at Netroots Nation. But if this had been a Koch brother's speech and they got on about the rights of corporations, would we not have shouted and chanted at them? And would that not have been championed among us? It wasn't that long ago that Hillary had a
heckler
who was championed by some Bernie supporters for asking Hillary's stance on an issue she hasn't been transparent about and for asking questions when Hillary refused to take any.
These "protesters" at Netroots Nation were no different than the rest of us. They simply demanded a voice. And they might have succeeded, albeit in small steps. Both O'Malley and Sanders said
the phrase
"black lives matter" and Bernie later
tweeted
#sayhername, though the post was later taken down and reposted without the hashtag. After the Netroots Nation event, Sanders
reportedly
canceled other events he'd scheduled for the day and reappeared at a fundraiser for the Latino Victory Project where he asked for help in combating racial injustice.
It would seem the protesters at Netroots Nation shook something loose. The next day when Sanders spoke in Dallas, TX, he
mentioned
Sandra Bland and
Freddie Gray
by name (at 52:50).
But a mentioning of police brutality and racial equality (here and here and here) will only get Bernie so far. The protesters at Netroots Nation called for concrete action plans, and I don't think Bernie's method of rolling these issues into his fight for income equality and unemployment is what they want to hear.
"Black lives matter" is a call to recognize the injustice African American's face in this country. It goes beyond income equality and
unemployment
. It speaks to racism, police brutality, white su
premacy, and the fact that even though we elected an African American president, we still have a long way to go. U
ntil Bernie Sanders or another presidential candidate takes up the call and gets serious about combating these issues, the African American community may just stay home when it comes time to vote next year.
UPDATE: 7/21/15
This post was reblogged by
dermoosealini on tumblr, and I couldn't agree more with her statement:
"Exactly, except I also think this is less about votes and more about white liberals taking a step back to give a necessary platform to the black community on issues that directly effect them. So let them speak because what they have to say is important for all people to hear.
By all means, Bernie is doing well but this is a welcome push for his campaign and supporters to do better and don't just stop at being critical of Bernie. This is a real opportunity to really get into the thick of politics and hold the entire system to account."