The Democratic debates are coming up (not nearly fast enough). And I know people are planning on getting together. What might food at a Democratic Debate Watching look like? Well if you want to get all thematic, here are some drink and food suggestions listed by candidate.
Lincoln Chafee
Lincoln Chafee hails from Rhode Island. Iconic Rhode Island drinks include the
Rhode Island Red Cocktail
,
Coffee Milk
, and
Rhode Island Ice Tea
.
In terms of food, here's a
list of favorites
.
Clam cakes
and
pizza strips
should go over well as party food. Or make some
mini hotdogs
or
mini crescent dogs
to dip in homemade
New York System Wiener Sauce
.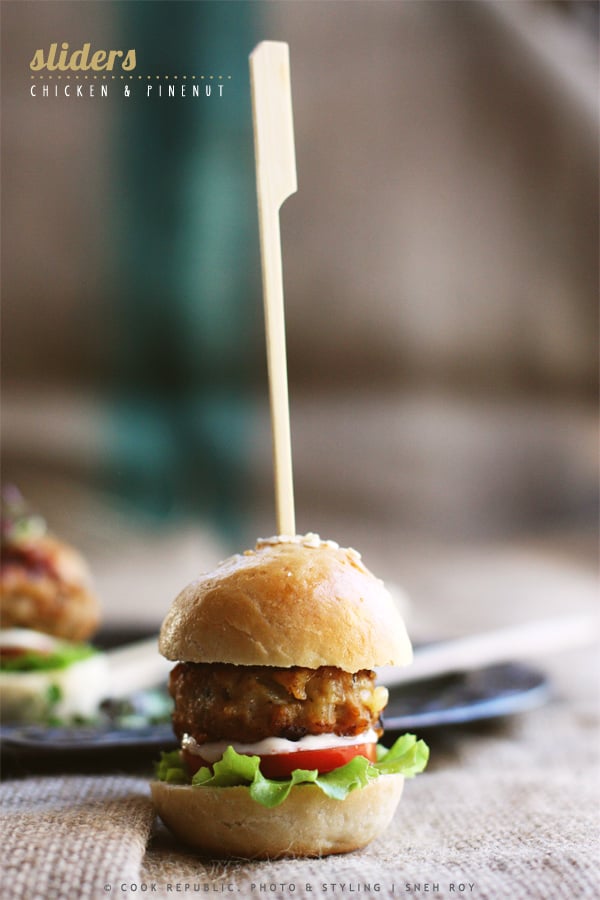 Hillary Clinton
Hillary Clinton was born in Chicago. Here's
20 Chicago drinks
to choose from.
Green River
is the iconic soft drink from IL. If you can't get hold of it, you can make your own
limeade
.
Slate
did a piece
on Hillary's favorite food, so we don't have to look far for party ideas. Apparently, what Hillary enjoys most is called an Oliveburger, which is a hamburger topped with pimento-stuffed green olives. So buy some hamburger meat, make some small patties to top with a pimento-stuffed olive and put a toothpick through both. Like with the image to the right, but with an olive on top - bun, lettuce, and tomato optional.
Martin O'Malley
Martin O'Malley is from Maryland. The signature cocktail of Maryland is the
Black-Eyed Susan
, and the signature soft drink is ginger ale.
Like Rhode Island, Maryland is also known for its crab cakes.
Other foods
include oysters, chicken with white cream sauce, and
Smith Island Cake
.
Bernie Sanders
I did
a whole post
on Bernie Sanders themed drinks, so you can take your pick, but my favorite was
this homemade recipe
for Vermont Switchel.
Maple is staple in Vermont. There's
tons of recipes
for maple bread. My personal favorite was
this recipe
topped with soft cheese. Finish with a toothpick.
Jim Webb
Jim Webb is from Missouri. The staple cocktail is the
Missouri Mule
, and the staple soda is IBC Root Beer.
Finding Missouri staple food was a little difficult, but here's
a whole list
of food from St. Louis. This includes
toasted ravioli
,
gooey butter cake
, and St. Louis style BBQ.